Accelerate Your Production with Expert Wire Harness Manufacturers in Mexico
Are you struggling to meet your production deadlines? Our team of expert wire harness manufacturers in Mexico is here to help. With extensive experience and state-of-the-art facilities, we are equipped to handle large-scale projects efficiently and deliver results that exceed your expectations.
Quality Assurance at Every Step: Trustworthy Wire Harness Manufacturers in Mexico
Quality is paramount when it comes to wire harnesses. Our team of trustworthy wire harness manufacturers in Mexico follows strict quality control measures throughout the production process. From sourcing the finest materials to conducting rigorous testing, we ensure that every wire harness meets international standards and your specific requirements.
---
NovaLink's Comprehensive Range of Wire Harness Manufacturing Services
NovaLink offers a comprehensive range of wire harness manufacturing services. With expertise in the field, NovaLink delivers tailored solutions to meet diverse customer needs. Some of the key services provided by NovaLink include:
Wire Harness Design

NovaLink's experienced engineers collaborate closely with clients to design customized wire harnesses that meet specific requirements. By leveraging their knowledge of industry standards and best practices, they ensure optimal performance and reliability.
Wire Cutting and Stripping

NovaLink utilizes cutting-edge equipment to precisely cut and strip wires, ensuring accurate lengths and consistent quality. This step is crucial for achieving proper connectivity and electrical performance in wire harnesses.
Terminal Crimping

Skilled technicians at NovaLink expertly crimp terminals onto wires, creating secure and reliable connections. This process is essential for guaranteeing the integrity and longevity of the wire harnesses.
Connector Assembly

NovaLink specializes in the assembly of various types of connectors, including complex multi-pin connectors. Their technicians ensure proper alignment and mating of connectors to achieve seamless integration within electrical systems.
Custom Labeling and Packaging

NovaLink provides custom labeling and packaging solutions to meet specific branding and logistical requirements. Proper labeling ensures easy identification and installation of wire harnesses, while tailored packaging ensures safe transportation and storage.
Value-added Services

In addition to wire harness manufacturing, NovaLink offers value-added services such as prototyping, kitting, and supply chain management. These services further streamline the manufacturing process and provide comprehensive solutions to clients.
Harness Testing and Inspection

NovaLink implements rigorous testing and inspection procedures to verify the functionality and quality of wire harnesses. This includes continuity testing, insulation resistance testing, and visual inspections to detect any potential defects or issues.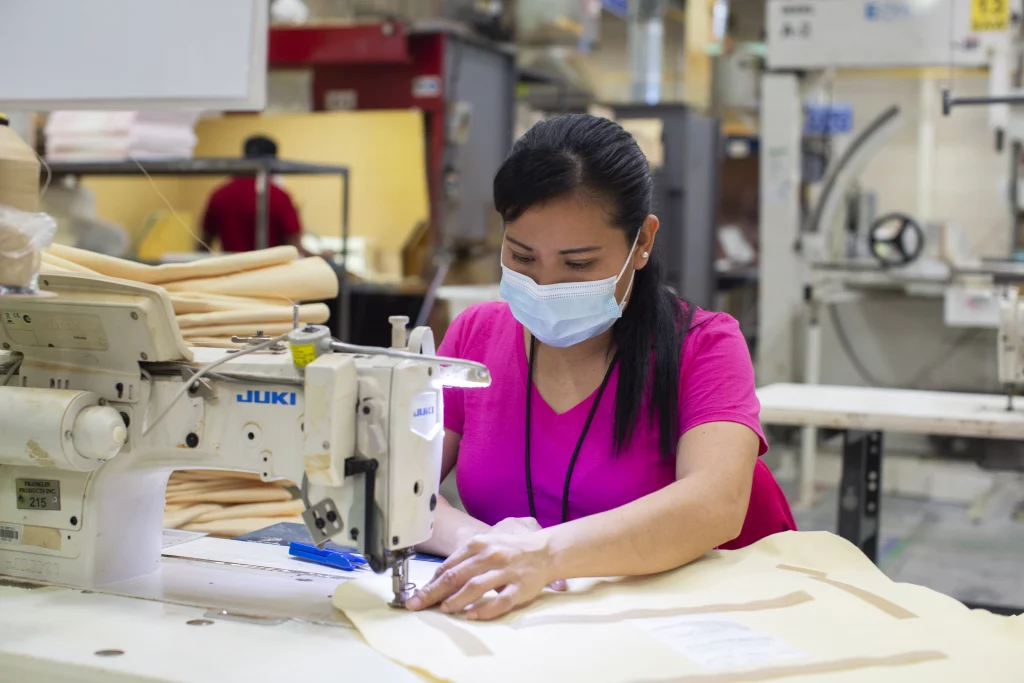 NovaLink Manufacturing Facility Video
NovaLink has released a new video highlighting the versatility of their manufacturing facility in Matamoros, Mexico. In this video, you will be able to see the factory and its associates in action. The video, which was filmed on the floor of the manufacturing facility, illustrates the variety of manufacturing operations and the wide range of skills represented by the workforce. As well as demonstrating NovaLink's commitment to first class manufacturing, the video also emphasizes its commitment to safety protocols for the health of its workers and clients.
Five Key Distinctions Between Wire Harnesses and Cable Assemblies
While these two entities may seem similar on the surface, they serve distinct purposes and have distinct advantages. This comprehensive guide explores the five critical differences between wire harnesses and cable assemblies.
Advantages of Manufacturing in Mexico
There are many reasons why Mexico vs China is simply the better solution: Mexico manufacturing represents the best of both worlds for manufacturing companies who seek to increase quality and production while reducing costs.
Viable Labor Pool

Low labor costs in Mexico provide many benefits than just a lower bottom line; see how your business can profit from utilizing the low-cost labor pool in Mexico.
Supply Chain Solutions

U.S.-made parts and products are used by Mexico manufacturers up to four times more than China; this is a tremendous benefit to suppliers in the United States.
Geopolitical Stability

The Mexican government is very friendly to foreign business and investment, as demonstrated by their 44 trade agreements with countries around the globe, including the recently-signed USMCA agreement.
Proximity to the US

Production is closer to the U.S. border; faster time to the consumer market than shipping across the Pacific Ocean, which can take weeks. Mexico manufacturing means lower transportation, trucks and trains as opposed to ships, and the abundance of warehousing make Mexico a cost-effective solution.
Wire Harness Manufacturing: Streamlining Electrical Connections
This article explores the intricacies of wire harness manufacturing, its significance, the manufacturing process, and the benefits of outsourcing. Furthermore, we will delve into why making wire harnesses in Mexico with a nearshore manufacturing partner like NovaLink can be a smart decision.
---
Are You Ready to Begin Manufacturing in Mexico? Contact Us for a Free Consultation