Assembly in Mexico
Product assembly in Mexico for a variety of industries is one of NovaLink's specialities. Get a Free Consultation.
For over 30 years, NovaLink has specialized in assembling products in Mexico.
During the last decade, assembly in Mexico has become increasingly popular due to rising shipping costs from Asia and increases in U.S. wages. A number of industries have benefited from assembly in Mexico, but the automotive industry has grown the fastest. A number of automotive manufacturers have opened assembly plants in Mexico, including Toyota, Mercedes, Honda, Ford, Mazda, Volkswagen, and BMW.
It is not only the automotive industry that is assembling in Mexico: a full range of mechanical assembly in Mexico services are provided for machined, cast, forged, stamped, and extruded metal and plastic parts and components used in a variety of industries, including manufacturing, hardware, electronics, power generation, propane gas, industrial valves, water supply, and communications.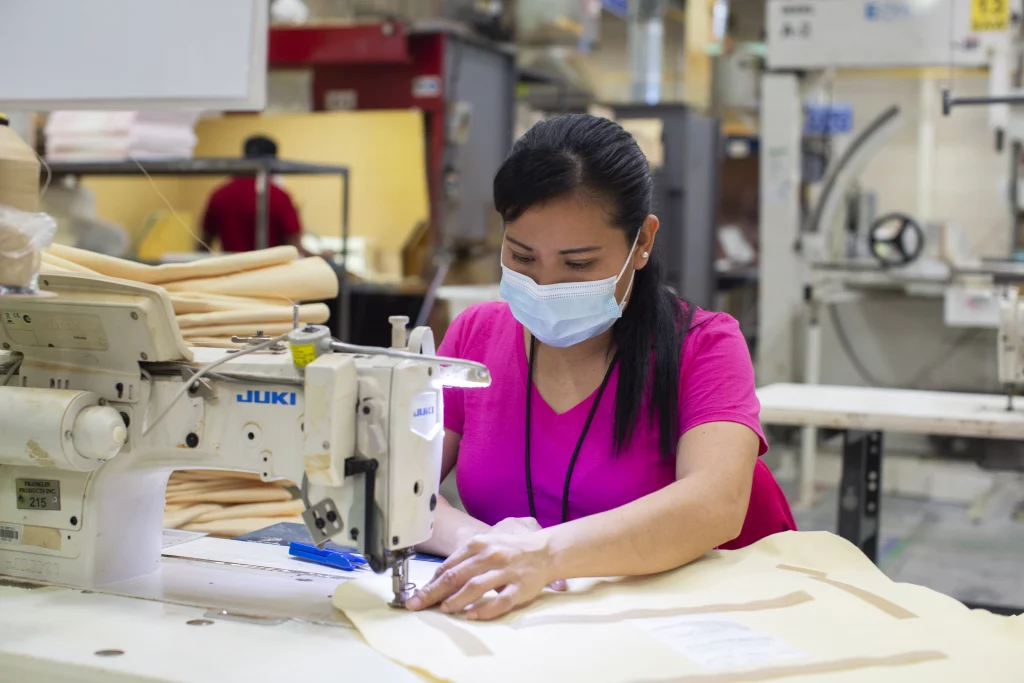 NovaLink Manufacturing Facility Video
NovaLink has released a new video highlighting the versatility of their manufacturing facility in Matamoros, Mexico. In this video, you will be able to see the factory and its associates in action. The video, which was filmed on the floor of the manufacturing facility, illustrates the variety of manufacturing operations and the wide range of skills represented by the workforce. As well as demonstrating NovaLink's commitment to first class manufacturing, the video also emphasizes its commitment to safety protocols for the health of its workers and clients.
Sub-Assembly Manufacturing in Mexico: Q&A with NovaLink Engineering and Information Systems Manager Manuel Campos
Manuel Campos is Engineering and Information Systems Manager at NovaLink. We recently sat down with Manuel to get his opinions and expertise on sub-assembly operations, what type of products are good fits for assembly in Mexico, what is the most important aspect of starting a sub-assembly operation and answers the debate of manufacturing in Mexico vs. China for the best fit for assembly of complex manufacturing products.

The NovaLink Advantage
NovaLink is committed to the philosophy that transitioning manufacturing to Mexico should be an easy, rapid and cost-effective process. We offer the following advantages to enable our customers to succeed.
Ability to Scale

NovaLink can initiate a manufacturing relationship with a floor plan as small as 5,000 square feet. Once the relationship has been established, and proven successful, customers can scale up to 100,000 square feet or more. It also permits larger customers to scale down if the customers' business experiences a need to reduce overall capacity.
Attractive Labor Pool

Mexico has made large strides in developing a world class labor market. NovaLink has positioned itself and helped develop a geographical market of labor that is pro-business resulting in lower than normal turnover rates.
No Significant Upfront Capital Commitment

NovaLink client's are not required to enter into any long-term lease obligations or purchase new equipment (if currently owned). Furthermore, the client's equipment can be shipped to NovaLink's facilities in stages as production ramps to ensure quality control.
Quick Turnaround

With our proximity to market, short lead times are met with turns from order placement as short as five days.
Simple Pricing

NovaLink offers a variety of pricing models to accommodate unique client needs. These range from fully loaded hourly rates to a full package model where NovaLink provides the raw materials and equipment.
Site Selection and Raw Materials Procurement

NovaLink can accommodate your operations within our current facilities, or if you prefer your own facility, assist in site selection, secure all permitting requirements and coordinate this effort with a builder or landlord. Many of our customers have dedicated suppliers in place, but for those that do not, NovaLink will assist in source materials and provide cost estimates.

Save Production Costs by Doing Product Assembly in Mexico
As a result of the trade agreements Mexico enjoys with the United States, product assembly in Mexico can be a significant cost savings opportunity for manufacturing operations that produce complex products. In accordance with the USMCA, Mexican manufacturers can import components from around the world without paying duties or value-added taxes. A finished or semi-finished product is assembled from these imported components, tested, and packaged. The assembled goods qualify for duty free treatment when they are imported as raw material from Mexico and assembled into finished articles.
Textiles
The Mexico manufacturing advantage is no more evident than in the textile industry. The textile industry benefits greatly from Maquiladoras, utilized by NovaLink for their textile manufacturing labor, simply because most textile products encompass the traits of a high demand, low automation model. NovaLink is able to skillfully and quickly manufacture the product for startup manufacturing in Mexico, in large volumes, or small custom driven quantities for such companies as Patagonia and Marine Accessories.
Electronics
The Mexico manufacturing advantage is ideal for Manufacturing electronics, which is why many companies manufacturing electronics are choosing to move manufacturing out of China in favor of Mexico. This industry typically requires a skilled, trainable workforce. When paired with a motivated, consistent workforce, Maquiladoras produce tangible, consistent and positive results for the electrical industry. Large operations such as Powell Electrical trust NovaLink to manufacture their products.
Aviation/Automotive
Mexico has success in the automotive and aviation industries. For companies dealing in large volumes in a highly competitive market, product assembly in Mexico is a perfect place to do business. Because the automotive and aviation industries deal in large volumes, the cost advantages coupled with a productive and trainable labor pool make the Maquilador ideal for these industries. NovaLink serves automotive and aviation companies such as Franklin, IMMI and Porter Engineered.
Explore Other Resources
Please explore these other useful resources to better understand NovaLink Component Sub-Assembly:
Are You Ready to Begin Manufacturing in Mexico? Contact Us for a Free Consultation