Revolutionize Your Operations with NovaLink's Manufacturing in Mexico Solutions
NovaLink provides a best-in-class outsourcing solution for both domestic and international companies aiming to start or relocate their manufacturing in Mexico.
Experience Next-Level Manufacturing in Mexico with NovaLink: Your Partner in Optimizing Operations and Expanding Your Business
NovaLink Expands Manufacturing Operations With New Saltillo Factory
"It is with great pride and gratitude that I can announce the opening of NovaLink's newest operation in Mexico. By building this facility, NovaLink is advancing its long-term strategy of expanding geographically and offering a wider range of services to its current and potential customers," said Jason Wolfe, President and CEO of NovaLink.

Full Service Manufacturing
We're a full-service manufacturer: Everything you need in one place. No matter what kind of product you have — precision, sub-assembly, high tolerance, or commoditized — NovaLink has an edge.

Our Facilities
NovaLink operates two 200,000 square foot facilities in the city of Matamoros, Tamaulipas, Mexico, and a 60,000 square foot distribution facility in Brownsville, Texas. Customers are allotted space in these manufacturing facilities according to need.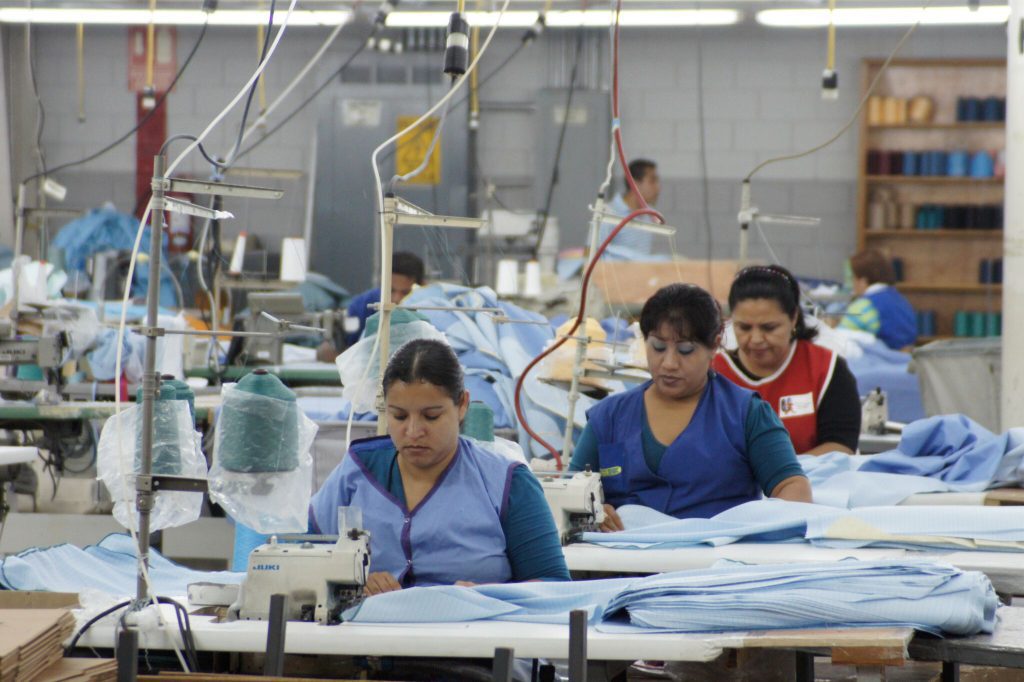 Getting Started in Mexico
Getting started with Mexico manufacturing in doesn't have to be a long, complicated process. Consider NovaLink if you are considering Mexico as a manufacturing destination. Our streamlined process for getting started in Mexico, our modern facilities and our 30 years of experience make shelter manufacturing quick and efficient.

Product Packaging in Mexico
NovaLink offers comprehensive solutions to support businesses' distribution and marketing efforts, including product packaging, repackaging, and kitting.
Advantages of Manufacturing in Mexico
There are many reasons why Mexico vs China is simply the better solution: Mexico manufacturing represents the best of both worlds for manufacturing companies who seek to increase quality and production while reducing costs.
Is My Business a Good Fit for Mexico?
You have a great idea for a company, along with a great product, that you are sure the public is going to love. Like many businesses with great ideas, your company is faced with a seemingly giant hurdle: getting your product manufactured and out to the public. To overcome this hurdle, you may want to consider having the manufacturing for your product done in Mexico to become a more lean and cost-efficient organization. This is a good idea, as the benefits of doing Mexico manufacturing are numerous: inexpensive labor, quality production, spacious factories, low-cost startup and proximity to your markets in the United States just being a few.
Yet, before your company begins the transition of business manufacturing to a nearshore partner like NovaLink, one should consider all the factors and advantages in getting the production started and most importantly; whether Mexico Shelter Services Manufacturing is a good fit for your business.
NovaLink Blog and News
Our latest blog posts and news.
---
---
Why Outsourcing Manufacturing to Mexico Makes Sense
Mexico offers numerous advantages to companies looking to streamline their production processes as a result of its strategic location, skilled labor force, cost advantages, and favorable trade agreements. Our purpose in this article is to examine the reasons why businesses across a wide range of industries would benefit from outsourcing manufacturing to Mexico.
Are You Ready to Begin Manufacturing in Mexico? Contact Us for a Free Consultation