Revolutionize Your Operations with NovaLink's Manufacturing in Mexico Solutions
NovaLink provides a best-in-class outsourcing solution for both domestic and international companies aiming to start or relocate their manufacturing in Mexico.
Experience Next-Level Manufacturing in Mexico with NovaLink: Your Partner in Optimizing Operations and Expanding Your Business
NovaLink Expands Manufacturing Operations With New Saltillo Factory
"It is with great pride and gratitude that I can announce the opening of NovaLink's newest operation in Mexico. By building this facility, NovaLink is advancing its long-term strategy of expanding geographically and offering a wider range of services to its current and potential customers," said Jason Wolfe, President and CEO of NovaLink.

Full Service Manufacturing
We're a full-service manufacturer: Everything you need in one place. No matter what kind of product you have — precision, sub-assembly, high tolerance, or commoditized — NovaLink has an edge.

Our Facilities
NovaLink operates two 200,000 square foot manufacturing facilities in the city of Matamoros, Tamaulipas, Mexico, and a 60,000 square foot distribution facility in Brownsville, Texas. Customers are allotted space in these manufacturing facilities according to need.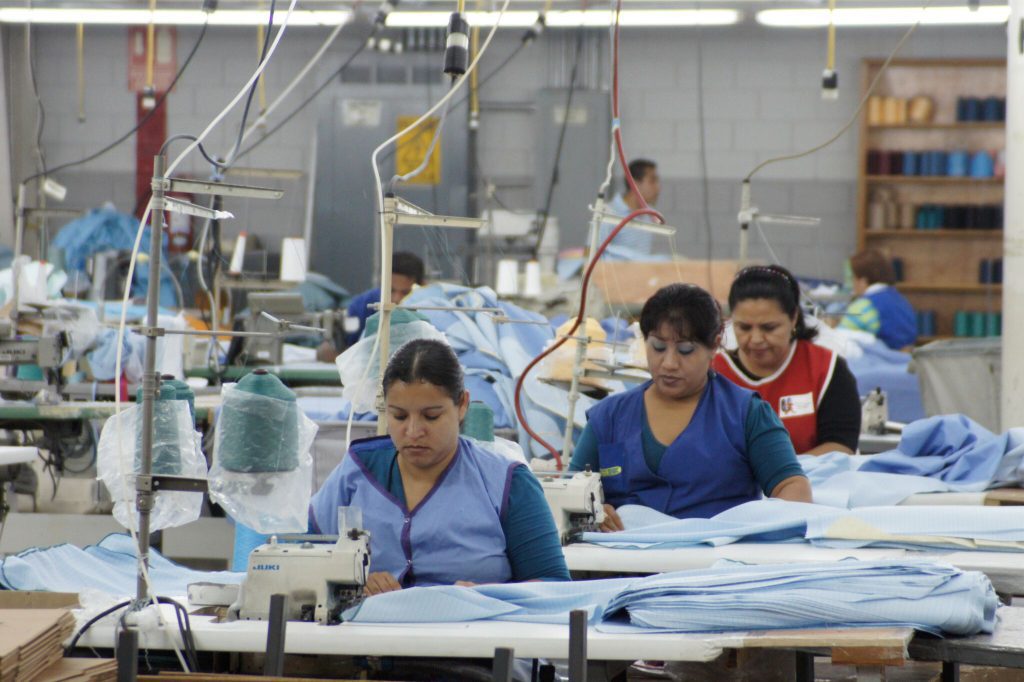 Getting Started in Mexico
Getting started with manufacturing in Mexico doesn't have to be a long, complicated process. Consider NovaLink if you are considering Mexico as a manufacturing destination. Our streamlined manufacturing process for getting started in Mexico our modern manufacturing facilities and our 30 years of experience make shelter manufacturing quick and efficient.
Uncovering the Untapped Potential of the Mexican Supply Chain: The Latest Trends
The global supply chain landscape is constantly evolving, and Mexico has emerged as a key player. As Mexican supply chain trends continue to improve, businesses seeking to optimize their operations will find attractive opportunities. We will explore why managing a supply chain in Mexico is easier and better than managing one in China in this blog post, as well as current and future trends in the Mexican supply chain.
Advantages of Manufacturing in Mexico
There are many reasons why Manufacturing in Mexico vs China is simply the better solution: Mexico manufacturing represents the best of both worlds for manufacturing companies who seek to increase quality and production while reducing costs.
Viable Labor Pool

Low labor costs in Mexico provide many benefits than just a lower bottom line; see how your business can profit from utilizing the low-cost labor pool in Mexico.
Supply Chain Solutions

U.S.-made parts and products are used by Mexico manufacturers up to four times more than China; this is a tremendous benefit to suppliers in the United States.
Geopolitical Stability

The Mexican government is very friendly to foreign business and investment, as demonstrated by their 44 trade agreements with countries around the globe, including the recently-signed USMCA agreement.
Proximity to the US

Production is closer to the U.S. border; faster time to the consumer market than shipping across the Pacific Ocean, which can take weeks. Manufacturing in Mexico means lower transportation, trucks and trains as opposed to ships, and the abundance of warehousing make Mexico a cost-effective solution.
Is My Business a Good Fit for Mexico?
You have a great idea for a company, along with a great product, that you are sure the public is going to love. Like many businesses with great ideas, your company is faced with a seemingly giant hurdle: getting your product manufactured and out to the public. To overcome this hurdle, you may want to consider having the manufacturing for your product done in Mexico to become a more lean and cost-efficient organization. This is a good idea, as the benefits of doing Mexico manufacturing are numerous: inexpensive labor, quality production, spacious factories, low-cost startup and proximity to your markets in the United States just being a few.
Yet, before your company begins the transition of business manufacturing to a nearshore partner like NovaLink, one should consider all the factors and advantages in getting the production started and most importantly; whether Mexico Shelter Services Manufacturing is a good fit for your business.
Manufacturing in Mexico News
Our latest blog posts and news.
---
---
As manufacturing companies compete for market share in today's global market, they are constantly seeking out the ideal locations for the establishment of their production facilities. As there are a number of factors to consider, such as cost, quality, logistics, and market access, the importance of making an informed decision cannot be overstated. Mexico is emerging…
Continue Reading 5 Reasons Why Mexico is a Better Choice for Manufacturing Than China

Sourcing Materials for Manufacturing in Mexico: Exploring the Benefits
For businesses seeking to procure materials for their manufacturing processes, Mexico has established itself as a top destination. Materials sourcing for manufacturing in Mexico offers a number of advantages, including a well-established manufacturing industry, favorable trade agreements, and competitive costs.
Are You Ready to Begin Manufacturing in Mexico? Contact Us for a Free Consultation