Getting Started With Manufacturing in Mexico
Getting started with manufacturing in Mexico doesn't have to be difficult. Consider NovaLink if you are considering Mexico as a manufacturing destination.
Getting Started With Manufacturing in Mexico Is Easy With NovaLink
Getting started with manufacturing in Mexico doesn't have to be a long, complicated process. Consider NovaLink if you are considering Mexico as a manufacturing destination. Our streamlined manufacturing process for getting started in Mexico our modern manufacturing facilities and our 30 years of experience make shelter manufacturing quick and efficient. Manufacturing in Mexico versus China is an easy decision with all the advantages of reshoring manufacturing to North America.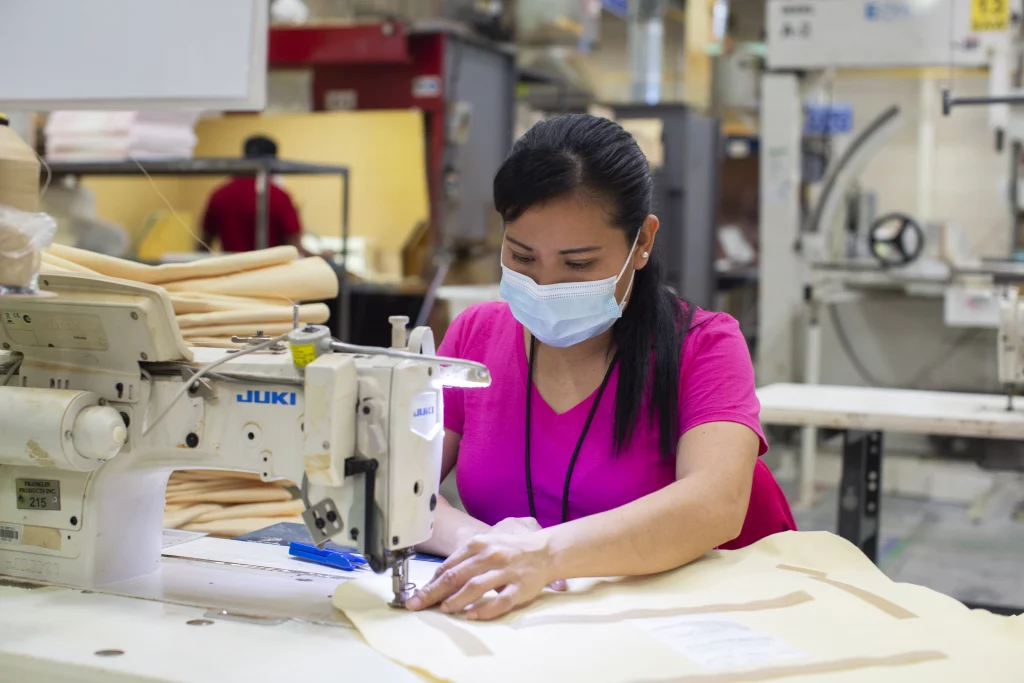 NovaLink Manufacturing Facility Video
NovaLink has released a new video highlighting the versatility of their manufacturing facility in Matamoros, Mexico. In this video, you will be able to see the factory and its associates in action. The video, which was filmed on the floor of the manufacturing facility, illustrates the variety of manufacturing operations and the wide range of skills represented by the workforce. As well as demonstrating NovaLink's commitment to first class manufacturing, the video also emphasizes its commitment to safety protocols for the health of its workers and clients.
Mexico Manufacturing Advantage
The U.S.'s top manufacturing base is Mexico, not China. Mexico is great for manufacturing companies because it allows them to reduce their expenses and increase their revenue.
Decreased Time to Market

Texas is literally across the border from NovaLink, and NovaLink has well-developed supply chains.
Inexpensive but skilled Maquiladoras Labor

In addition to the auto and equipment manufacturing industries, Mexican laborers also work in other labor-intensive industries, such as clothing and textiles. Mexican workers earn 30 percent less than their Chinese counterparts.
Increased Investment in Mexico

As a result of the signing of the North American Free Trade Agreement in 1994, Mexico experienced an increase in manufacturing investments, and the pendulum is now swinging back to Mexico's favor after a significant share of factory work went to China when they joined the World Trade Organization in 2001.
Free Trade Agreements with 44 Countries

There are 44 countries with which Mexico has free trade agreements. Manufacturers from the United States and Canada have access to Mexico through the United States-Mexico-Canada Agreement (USMCA).

What Do We Manufacture?
Currently NovaLink manufactures everything from aircraft seating, activewear, fire extinguishers, wire harnesses, patio furniture and water meters, among others. The company has facilities in the border cities of Brownsville, Texas and Matamoros, Tamaulipas, Mexico. NovaLink's near-shore contract manufacturing services and highly-skilled workforce are the ideal solution for all companies looking to reduce costs associated with manufacturing from large, blue-chip corporations with brand name labels to the small and medium-sized companies that have limited financial and human resources to effect a near-shore or offshore manufacturing platform.
Explore Other Resources
Please explore these other useful resources to better understand NovaLink Mexico manufacturing:
Are You Ready to Begin Manufacturing in Mexico? Contact Us for a Free Consultation