About NovaLink
NovaLink is a leading outsourcing solution for companies looking to relocate to Mexico or start manufacturing there.
NovaLink Provides a Best-in-Class, Outsourced Solution for Domestic and International Manufacturers
NovaLink is a leading outsourcing solution for companies looking to relocate or start up manufacturing in Mexico in a low-cost labor environment close to the U.S. We at NovaLink are committed to helping our partners succeed in their manufacturing endeavors. Our company's success depends on the success of our partners, and our objective is to ensure they are satisfied with the service we provide for their nearshore manufacturing needs for years to come.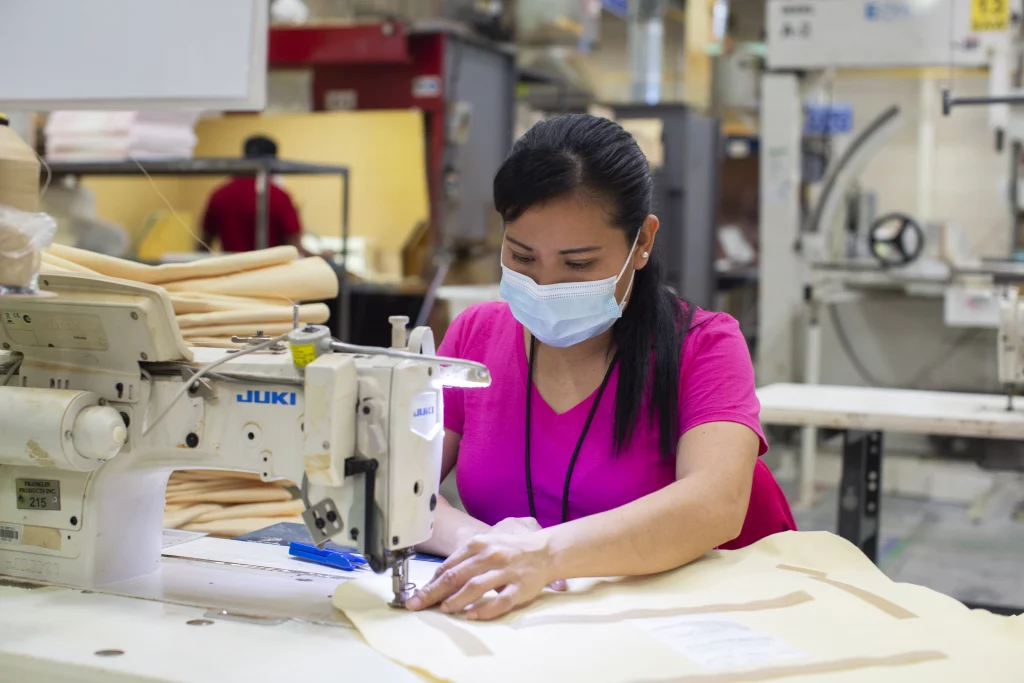 NovaLink Manufacturing Facility Video
NovaLink has released a new video highlighting the versatility of their manufacturing facility in Matamoros, Mexico. In this video, you will be able to see the factory and its associates in action. The video, which was filmed on the floor of the manufacturing facility, illustrates the variety of manufacturing operations and the wide range of skills represented by the workforce. As well as demonstrating NovaLink's commitment to first class manufacturing, the video also emphasizes its commitment to safety protocols for the health of its workers and clients.
Unveiling the Future: Trends in Nearshore Manufacturing and NovaLink's Forward Leap
In the ever-evolving landscape of global manufacturing, staying ahead of the curve is paramount. Today, we delve into the latest trends in the nearshore manufacturing industry and how NovaLink, a trailblazer in the field, is not just keeping up but setting the pace.

What Do We Manufacture?
Currently NovaLink manufactures everything from aircraft seating, activewear, fire extinguishers, wire harnesses, patio furniture and water meters, among others. The company has facilities in the border cities of Brownsville, Texas and Matamoros, Tamaulipas, Mexico. NovaLink's near-shore contract manufacturing services and highly-skilled workforce are the ideal solution for all companies looking to reduce costs associated with manufacturing from large, blue-chip corporations with brand name labels to the small and medium-sized companies that have limited financial and human resources to effect a near-shore or offshore manufacturing platform.

Where Are Brownsville and Matamoros?
Brownsville, TX is located on the far-south border of Texas, and Matamoros, Tamaulipas, Mexico, is located just across the Mexican border, on the southern bank of the Rio Grande.
In Tamaulipas, the manufacturing industry is primary to the economy's health. Tamaulipas ranks fifth among the states with the fastest growth along Mexico's northern border.
The History of NovaLink
In 1980, René González and Bill Wolfe began their manufacturing careers with the site development, relocation and servicing of large Fortune 500 companies including General Motors, Magnetek, Mitsubishi, and Trico. Building on this experience, Rene and Bill developed the NovaLink concept in 1988: a vision of providing vertical integration for manufacturers and facilitating the relocation of their operations into Mexico within a model of providing a full service approach focused on small to medium size companies.
Over the last 30 years, NovaLink has expanded their operations to more than 400,000 square feet for manufacturing and distributing out of Matamoros and Saltillo, Mexico. This has created a world class, diverse client database. In April of 2015 NovaLink partnered with Argenta Partners, a long-term equity investor with an active role toward achieving growth and development. Argenta made a large investment in NovaLink to formalize the partnership and provide capital for growth.
NovaLink Key Milestones
Learn more about some of the key milestones & events in NovaLink's history.
1988 - 1992: The Beginning

1988: Company founded
1988: First project launched building airport shuttle vans 1989: Breaks into the electronics industry, building car alarms
1991: Opens first facility in Reynosa
1992: Begins long history of textile manufacturing with Fruit of the Loom as first client
2000 - 2006: Expansion

2000: Begins full distribution services for clients finished products
2000: Receives first ISO and FDA certification
2000: Lands first automotive contract
2003: Receives first UL certification
2006: Starts first aviation project
2009 - Present: Premier Nearshore Manufacturing Partner

2009: Begins first full package program
2010: Moves into new 400,000 sq.ft. campus facilities in Matamoros
2013: Celebrates 25 years in business
2015: Partners with Argenta
2018: Celebrates 30 Years in Business

Our Clients
Over the years, we've assisted companies like General Motors, Magnetek, Trico Technologies and others in setting up stand-alone "Maquiladora" operations on the U.S. / Mexico border, and we've incorporated over fifty companies into our NovaLink Shelter program. Some of the clients we've served are world-class corporations including brands such as Amerex Fire Extinguishers, Turtle Fur, Cabela's, Eddie Bauer, Franklin Aircraft, Fruit of the Loom, Land's End, LL Bean, Milliken, Nike, Patagonia, Powell Electric, Sea Doo, Titleist, Toyota, and VF Knitwear.
The NovaLink Advantage
NovaLink is committed to the philosophy that transitioning manufacturing to Mexico should be an easy, rapid and cost-effective process. We offer the following advantages to enable our customers to succeed.
Ability to Scale

NovaLink can initiate a manufacturing relationship with a floor plan as small as 5,000 square feet. Once the relationship has been established, and proven successful, customers can scale up to 100,000 square feet or more. It also permits larger customers to scale down if the customers' business experiences a need to reduce overall capacity.
Attractive Labor Pool

Mexico has made large strides in developing a world class labor market. NovaLink has positioned itself and helped develop a geographical market of labor that is pro-business resulting in lower than normal turnover rates.
No Significant Upfront Capital Commitment

NovaLink client's are not required to enter into any long-term lease obligations or purchase new equipment (if currently owned). Furthermore, the client's equipment can be shipped to NovaLink's facilities in stages as production ramps to ensure quality control.
Quick Turnaround

With our proximity to market, short lead times are met with turns from order placement as short as five days.
Simple Pricing

NovaLink offers a variety of pricing models to accommodate unique client needs. These range from fully loaded hourly rates to a full package model where NovaLink provides the raw materials and equipment.
Site Selection and Raw Materials Procurement

NovaLink can accommodate your operations within our current facilities, or if you prefer your own facility, assist in site selection, secure all permitting requirements and coordinate this effort with a builder or landlord. Many of our customers have dedicated suppliers in place, but for those that do not, NovaLink will assist in source materials and provide cost estimates.
---
Are You Ready to Begin Manufacturing in Mexico? Contact Us for a Free Consultation