Unlock Profits: Achieve Significant Savings with NovaLink's Mexico Packaging Solutions
Unlocking substantial cost savings in product packaging becomes a reality when you partner with NovaLink in Mexico. NovaLink's proven expertise in product packing in Mexico offers a transformative path for businesses seeking to optimize their operations. By entrusting your packaging needs to NovaLink, you embark on a journey towards increased profitability, enhanced operational efficiency, and a world of competitive advantages. Explore how NovaLink's tailored approach can empower your business and revolutionize your bottom line through significant savings in product packaging.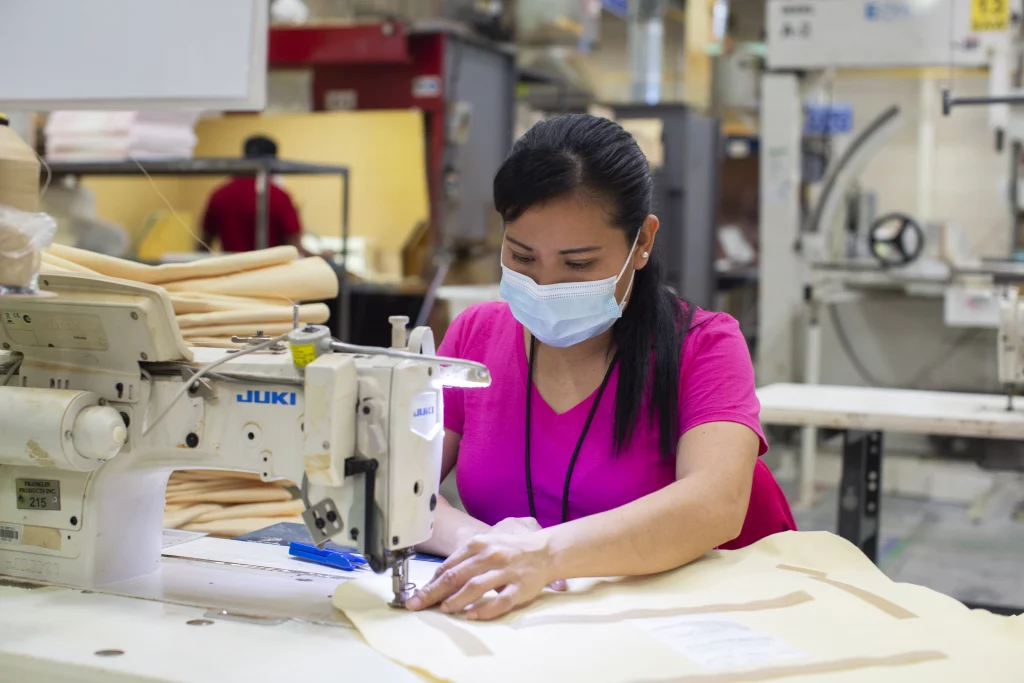 NovaLink Manufacturing Facility Video
NovaLink has released a new video highlighting the versatility of their manufacturing facility in Matamoros, Mexico. In this video, you will be able to see the factory and its associates in action. The video, which was filmed on the floor of the manufacturing facility, illustrates the variety of manufacturing operations and the wide range of skills represented by the workforce. As well as demonstrating NovaLink's commitment to first class manufacturing, the video also emphasizes its commitment to safety protocols for the health of its workers and clients.
The Potential of Product Packaging in Mexico
Product packaging is a critical component of the supply chain and plays a pivotal role in attracting customers and ensuring the safety and integrity of products during transportation. Mexico boasts a dynamic and rapidly growing packaging industry, offering a range of solutions to meet diverse business needs.
Whether you're a local business or a multinational corporation, packaging in Mexico offers various benefits, including cost-efficiency, access to skilled labor, and proximity to major markets. To stay competitive in today's market, it's crucial to invest in efficient and eye-catching product packaging.
Leading Kitting Company in Mexico
When it comes to kitting services in Mexico, one company stands out from the rest. Our team at NovaLink specializes in providing comprehensive kitting solutions that cater to your specific needs. With a commitment to quality, efficiency, and cost-effectiveness, we have earned a reputation as a leading kitting company in Mexico.
We offer a wide range of kitting services, including custom packaging, warehousing, and distribution. Our team is dedicated to helping you streamline your operations and enhance your product packaging process.
The Power of Warehouse Kitting

Warehouse kitting is a practice that has gained substantial recognition in Mexico. It involves the assembly of specific items into ready-to-ship kits, streamlining the order fulfillment process. This approach minimizes handling time, reduces errors, and enhances the overall efficiency of your operation.

By incorporating warehouse kitting into your packaging process, you can enjoy quicker order turnaround times, reduced labor costs, and improved customer satisfaction. It's a game-changer for businesses aiming to optimize their operations in the Mexico Packaging Industry.
Repackaging Services: Adding Value to Your Products

Repackaging services are a vital aspect of the packaging industry in Mexico. Whether you need to rebrand, update, or repurpose your products, professional repackaging services ensure that your items are presented in the best possible way to your target audience. It's a cost-effective method to breathe new life into your offerings.

When you opt for repackaging services, your products can regain their market appeal, allowing you to capture new customer segments and increase sales. Mexico Contract Hand Assembly: Precision and Quality
Mexico Contract Hand Assembly: Precision and Quality

Mexico Contract Hand Assembly involves meticulous, manual product assembly to ensure precision and quality. This process is particularly valuable for businesses with specialized or customized product requirements. Skilled professionals in Mexico can deliver intricate hand assembly solutions that meet your unique needs.

The attention to detail and craftsmanship of Mexico Contract Hand Assembly adds a personal touch to your products, enhancing their appeal and ensuring they meet the highest quality standards.

Manufacturing Products That Can Be Assembled in Mexico
You may have to sub-assemble a product to have it fully assembled. Manufacturing sub-assemblies can be a lot of work and, depending on how complex your product is, very expensive. Just like any complex manufacturing task, the easy solution might be right south of the border: Mexico.
Are You Ready to Begin Manufacturing in Mexico? Contact Us for a Free Consultation