Last Updated on November 17, 2023
In the dynamic landscape of global business, many enterprises embark on the quest for cost-effective production. As we explore the strategic realm of co-production in Mexico, we'll unravel the intricacies, advantages, and the unique tapestry that makes Mexico an optimal destination for cost-effective production. Join us on this expedition where efficiency meets innovation.

Understanding Cost-effective Production
Cost-effective production is about finding efficient ways to manufacture products while keeping expenses in check. It involves identifying cost-saving opportunities in the production process, optimizing resource allocation, and ensuring a high return on investment. In a competitive business environment, cost-effective production is crucial to staying ahead of the game.
The Power of Co-production
Co-production, a collaborative manufacturing approach, involves sharing production processes with another company, often located in a different geographical region. This strategy allows businesses to benefit from cost savings while maintaining product quality. Mexico has become a prime location for co-production due to several key advantages.
Mexico's Strategic Location
Mexico's proximity to the United States, one of the world's largest consumer markets, makes it an ideal location for cost-effective co-production. This geographical advantage reduces transportation costs and lead times, resulting in substantial savings for businesses. It's like having a production facility right next door.

Skilled Workforce and Competitive Labor Costs
Mexico boasts a skilled and cost-effective workforce. Labor costs in Mexico are significantly lower than many other countries, which translates into substantial savings for businesses. Moreover, the Mexican labor force is known for its commitment to quality work.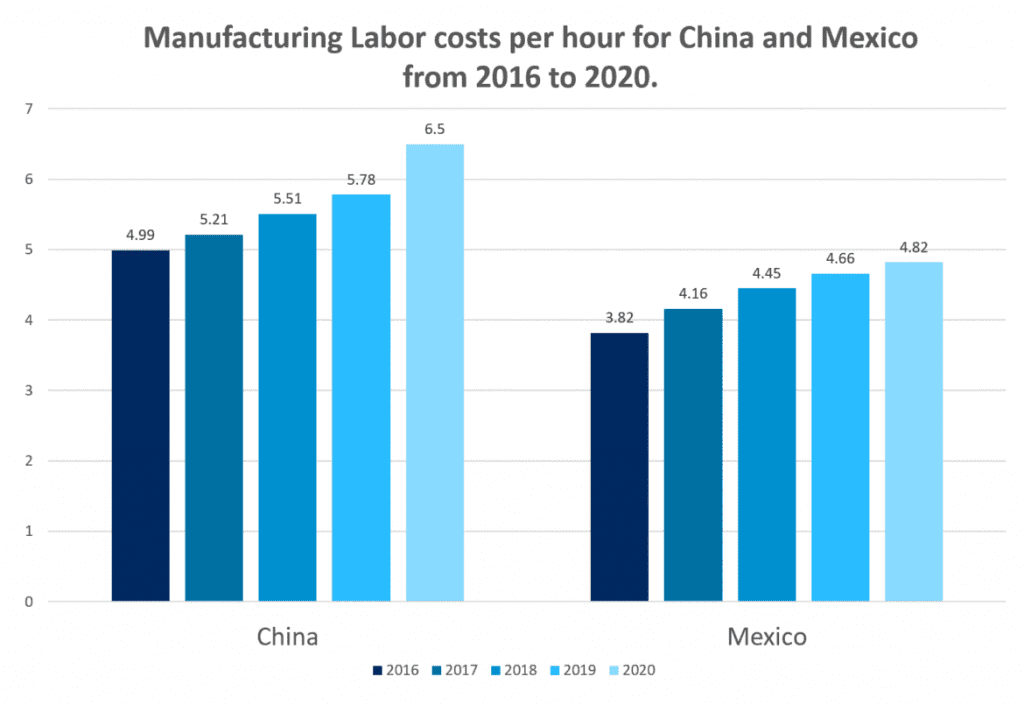 Navigating the Supply Chain Waters: Mexico's Strength
Mexico has developed a robust and well-connected supply chain infrastructure. This ensures that raw materials and components can be easily sourced, reducing logistics costs and production delays. The well-established supply chain network is a lifeline for cost-effective co-production.
Quality Standards and Expertise
Mexican manufacturing facilities adhere to international quality standards, ensuring products meet or exceed customer expectations. Businesses can rest assured that they are not compromising on quality while pursuing cost-effective production.
Reduced Regulatory Hurdles
Mexico has trade agreements with various countries, including the United States, which simplify international trade and reduce regulatory obstacles. This further streamlines the co-production process, making it hassle-free.
Strategic Partnerships: The Heartbeat of Co-production
Success in co-production hinges on robust partnerships. Choosing the right Mexican partner, clear communication, and shared goals create a collaborative heartbeat. It's a dance where both partners move towards cost-effective excellence.
Risk Mitigation: Mexico's Stability
In co-production, stability is paramount. Mexico's political and economic stability provides a secure environment for businesses. Risk mitigation becomes a natural part of the co-production choreography.
Innovation as a Catalyst: Technology in Co-production
Technology is a catalyst. Implementing cutting-edge technologies in Mexican co-production facilities enhances efficiency and precision. It's a modern twist to the traditional art of manufacturing.
Breaking Myths: The Truth about Co-production in Mexico
Misconceptions shroud the truth. Breaking the myths surrounding co-production in Mexico reveals hidden gems of opportunity and growth. It's time to see beyond misconceptions and embrace a thriving partnership.
Sustainability Matters: Eco-Friendly Co-production
In the dance towards efficiency, sustainability must not be left behind. Mexico's commitment to eco-friendly practices aligns with global calls for responsible production. It's a step towards a greener future.
Overall, Mexico was one of the first countries in the world to pass a specific law on climate change. The law set an obligatory target of reducing national greenhouse gas emissions by 30% by 2020. The country also has a National Climate Change Strategy, which is intended to guide policymaking over the next 40 years. Furthermore, Mexico has been very active in the preparation of the U.N. Global Goals (Sustainable Development Goals) agenda, reflecting the country's traditional multilateral approach to foreign policymaking. Mexico has been an active participant in climate-change talks involving international organizations.

Bertelsmann Stiftung
Strategic Decision-Making: Choosing Mexico for Co-production
Deciding to engage in co-production is strategic. Choosing Mexico is a decision that echoes with advantages - a decision that propels businesses towards a future of cost-effective production and sustained growth.
Conclusion: Cost-Effective Co-Production in Mexico Is a Sound Strategic Approach
Cost-effective co-production in Mexico is a strategic approach that can significantly enhance a company's competitiveness in today's global market. With its strategic location, skilled workforce, competitive labor costs, robust supply chain, quality standards, and reduced regulatory hurdles, Mexico offers an ideal environment for businesses seeking to optimize their production processes. By leveraging the power of cost-effective co-production in Mexico, companies can achieve substantial savings without compromising on quality, ultimately enhancing their bottom line.
FAQs on Cost-Effective Co-Production in Mexico
What is co-production in the context of manufacturing? Co-production in manufacturing involves sharing production processes with another company, often located in a different geographic region, to reduce costs and enhance efficiency.
Why is Mexico considered an attractive location for cost-effective co-production? Mexico's strategic location, skilled workforce, competitive labor costs, robust supply chain, adherence to quality standards, and reduced regulatory hurdles make it an ideal location for cost-effective co-production.
How can a business get started with cost-effective co-production in Mexico? To get started, a business can explore partnerships with Mexican manufacturers, assess cost-saving opportunities, and establish a well-defined co-production agreement.
What types of industries benefit the most from cost-effective co-production in Mexico? Industries such as automotive, electronics, aerospace, and medical devices have found cost-effective co-production in Mexico to be highly advantageous due to the specific advantages it offers.
What are some key considerations for ensuring the success of a cost-effective co-production venture in Mexico? Key considerations include selecting the right partner, establishing clear communication channels, conducting regular quality checks, and staying up-to-date with regulatory changes and market trends.
About NovaLink
As a manufacturer in Mexico, NovaLink employs a unique approach that transcends the traditional model of shelter production. More than just the location of your manufacturing, we would like to become a partner in your manufacturing in Mexico. You will be able to relocate or initiate manufacturing for your company in Mexico in a low-cost labor environment with very little delay or up-front costs. Find out how we can help you by handling the manufacturing process.
There are NovaLink facilities in the border cities of Brownsville, Texas, Matamoros, Mexico, and Saltillo, Mexico.