Manufacturing in Mexico
For domestic and international companies looking to relocate or start manufacturing in Mexico, NovaLink is a best-in-class, outsourcing solution.
Manufacturing in Mexico For You
You have options when considering manufacturing in Mexico. NovaLink has developed a program that presents the smoothest, quickest path to realizing the multitude of benefits waiting for you in Mexico. Our business model is the ideal way to start an operation in Mexico while leaving the path open to other options once you have a functioning program in place. You control the course of your project. Maintain your manufacturing partnership with NovaLink and rely on us to not only handle the IMMEX program dynamics and operating in Mexico, but also manage the manufacturing of your products.
If you ultimately wish to establish your own Mexican company, we will assist you in the transition. As you focus on your business, we concentrate on our partnership and the manufacturing operation we have built together.
Full Service Manufacturing
We're a full-service manufacturer: Everything you need in one place. No matter what kind of product you have — precision, sub-assembly, high tolerance, or commoditized — NovaLink has an edge.
Our Facilities
NovaLink operates two 200,000 square foot manufacturing facilities in the city of Matamoros, Tamaulipas, Mexico, and a 60,000 square foot distribution facility in Brownsville, Texas. Customers are allotted space in these manufacturing facilities according to need.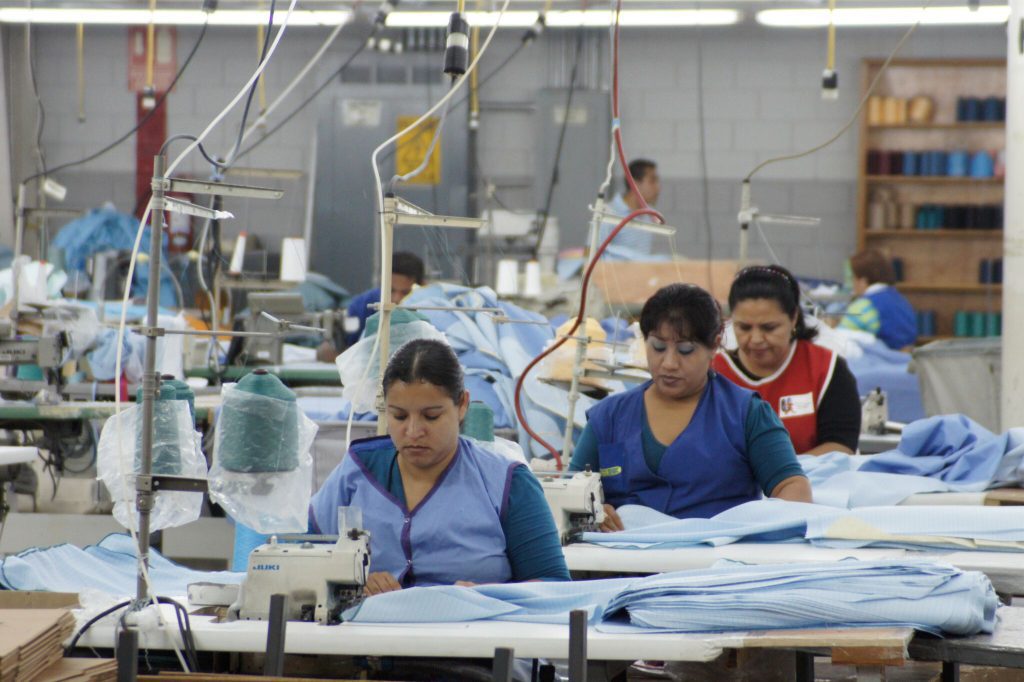 Getting Started in Mexico
Getting started with manufacturing in Mexico doesn't have to be a long, complicated process. Consider NovaLink if you are considering Mexico as a manufacturing destination. Our streamlined manufacturing process for getting started in Mexico our modern manufacturing facilities and our 30 years of experience make shelter manufacturing quick and efficient.
Labor Law in Mexico: An Overview
Labor law in Mexico consists of a set of legal rules that establish the relationship between employee and employer. This is reaffirmed with an employment contract. In this agreement, the contract will specify the terms of employment set by the company. Details such as the length of the workday, rest days, salary, and vacations, among others, must be taken into account.
Advantages of Manufacturing in Mexico
There are many reasons why Manufacturing in Mexico vs China is simply the better solution: Mexico manufacturing represents the best of both worlds for manufacturing companies who seek to increase quality and production while reducing costs.
Viable Labor Pool

Low labor costs in Mexico provide many benefits than just a lower bottom line; see how your business can profit from utilizing the low-cost labor pool in Mexico.
Supply Chain Solutions

U.S.-made parts and products are used by Mexico manufacturers up to four times more than China; this is a tremendous benefit to suppliers in the United States.
Geopolitical Stability

The Mexican government is very friendly to foreign business and investment, as demonstrated by their 44 trade agreements with countries around the globe, including the recently-signed USMCA agreement.
Proximity to the US

Production is closer to the U.S. border; faster time to the consumer market than shipping across the Pacific Ocean, which can take weeks. Manufacturing in Mexico means lower transportation, trucks and trains as opposed to ships, and the abundance of warehousing make Mexico a cost-effective solution.
The Difference Between Manufacturing Costs and Production Costs
One of the most common financial oversights a company makes when beginning a manufacturing project is not anticipating the full scope of costs. A sound business case will take into account both the manufacturing cost of the project and the production costs of the operation, to ensure the manufacturing project can continue to move forward.
Is Mexico Good For Manufacturing?
Mexico is an excellent location for small and medium-sized businesses to begin manufacturing. Consider the following statistics:
Manufacturing Labor Costs are 19% higher in China compared to Mexico.
Average rent per square foot for industrial space in Mexico is 15% Less expensive than China.
The Price to Ship a 40-Foot Full Container From China to the United States Is Than 82% Higher Than Shipping From Mexico.
There Is 514% Increase From 2020 to 2021 in Mexican Suppliers Receiving Bids From Its Big U.S. Buyers and a 155% Increase in Latin American Suppliers Receiving Bids. Manufacturers Sought Goods From 26% Fewer Suppliers in the Asia-Pacific Region.
In Accordance With the USMCA's Rules of Origin, Goods Are Eligible for Duty-Free Treatment, Avoiding 25% Tariffs. Goods coming from China pay a 25% tariff. 
Europe and Asia are paying up to nearly six times more for natural gas than the U.S. Natural gas prices in Mexico follow those in the U.S.
The Exchange Rate for the US Dollar In China Is 66% Lower Than the Exchange Rate for the US Dollar in Mexico.
With $536.7 billion in total (two-way) goods trade, Mexico is a solid, dependable partner.
Manufacturing in Mexico News
Our latest blog posts and news.
---
---
Nearshoring is a production outsourcing model where a company subcontracts manufacturing in a nearby country such as Mexico. Manufacturing closer to home reduces supply chain risks. What is nearshoring? The concept of nearshoring is derived from "offshoring." This is a mechanism by which companies transfer production processes to third parties located in distant destinations to reduce…
Continue Reading Nearshoring: What is it, and how can it mitigate supply chain risks
Are You Ready to Begin Manufacturing in Mexico? Contact Us for a Free Consultation