Manufacturing Companies in Mexico
Manufacturing companies in Mexico are more numerous than ever. Mexico manufacturing is preferred by product makers over partnerships with China.
Manufacturing Companies in Mexico
Manufacturing companies in Mexico are more numerous than ever. With the success of trade agreements like the USMCA and the traditional relationship that American and Mexican companies enjoy with business commerce, more companies than ever before are now manufacturing their goods in Mexico using Mexico contract manufacturing than with an overseas partner like China. Mexico has a highly-skilled manufacturing workforce of over 2 million working in industries as diverse Aerospace, Automotive, Medical Devices, Electronics as well as traditional industries such as textile/clothing production. Matamoros, where NovaLink is located, is an ideal location to begin Mexico shelter manufacturing services.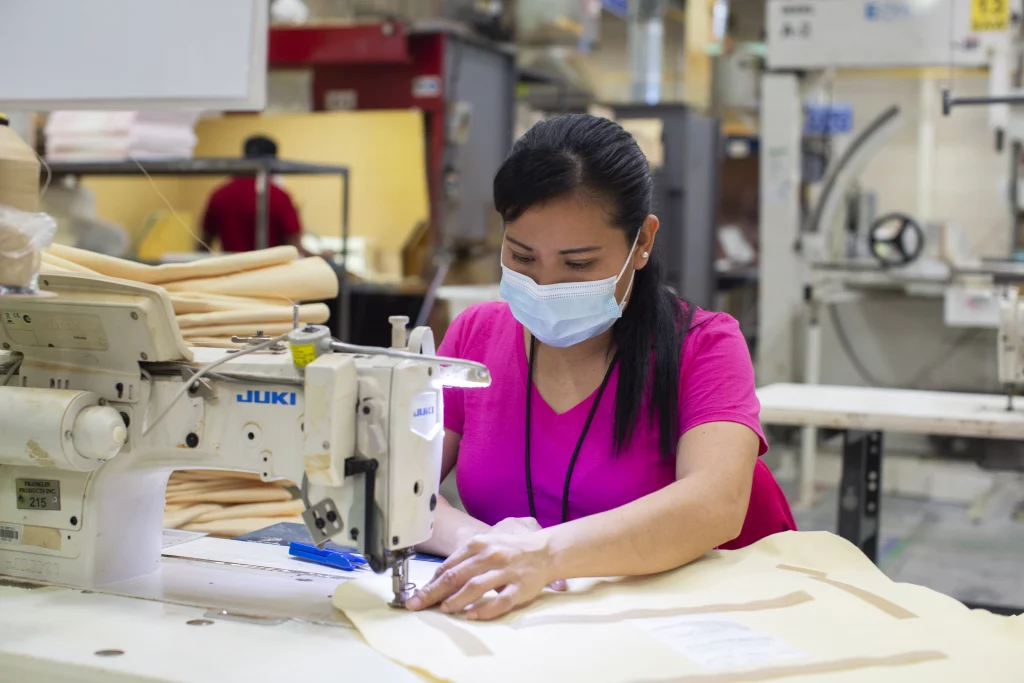 NovaLink Manufacturing Facility Video
NovaLink has released a new video highlighting the versatility of their manufacturing facility in Matamoros, Mexico. In this video, you will be able to see the factory and its associates in action. The video, which was filmed on the floor of the manufacturing facility, illustrates the variety of manufacturing operations and the wide range of skills represented by the workforce. As well as demonstrating NovaLink's commitment to first class manufacturing, the video also emphasizes its commitment to safety protocols for the health of its workers and clients.
7 Horrible Mistakes You're Making With Manufacturing
If your company is considering Mexico manufacturing, it is always a sound practice to think through the entire process of manufacturing your product before you start. Mexico contract manufacturing can be complex, and without taking stock of the tasks involved, you might be setting yourself up for failure before you even produce anything.
Mexico Manufacturing Advantage
Mexico has emerged as a popular destination for manufacturing due to its strategic location, abundant labor force, and attractive trade agreements. Its proximity to the United States, the world's largest consumer market, allows for easier access to transportation and reduced lead times. Additionally, Mexico has a young and growing workforce, which is highly skilled and competitive in terms of wages. Moreover, Mexico has signed various trade agreements, such as the United States-Mexico-Canada Agreement (USMCA), that provide favorable tariff and duty rates to manufacturers. These advantages have made Mexico an ideal location for manufacturing operations in industries such as automotive, aerospace, and electronics, among others. As a result, many multinational corporations have established their manufacturing facilities in Mexico, taking advantage of the country's manufacturing prowess.
Inexpensive but skilled Maquiladoras Labor

With wages that are up to 80% lower than in the U.S., you can save big on your labor costs without compromising on quality.
Tax Incentives

Mexico offers a range of tax incentives and exemptions for manufacturers, making it even more affordable to do business here.
Free Trade Agreements with 44 Countries

There are 44 countries with which Mexico has free trade agreements. Manufacturers from the United States and Canada have access to Mexico through the United States-Mexico-Canada Agreement (USMCA).
Do You Have a Minimum Order Quantity (MOQ)?
It is common practice in manufacturing to set a minimum order quantity (MOQ), which is the fewest amount of units that need to be purchased at once. Manufacturers or suppliers usually use MOQs for production runs, but a manufacturer can set them for different types of orders. At NovaLink, we do not establish relationships with our manufacturing partners based on MOQs, but rather through sustained production. NovaLink believes that having a consistent volume that engages full-time manufacturing teams year-round is the key to a successful, financially-viable manufacturing project.
Explore Other Resources
Please explore these other useful resources to better understand NovaLink contract manufacturing:
Are You Ready to Begin Manufacturing in Mexico? Contact Us for a Free Consultation