United States-Mexico-Canada Agreement (USMCA)
Manufacturing companies that work with nearshore manufacturing partners like NovaLink benefit greatly from the advantages provided by the United States-Mexico-Canada Agreement (USMCA).
Manufacturing Advantages With the USMCA (United States-Mexico-Canada Agreement)
The USMCA (United States-Mexico-Canada Agreement) is a trade agreement that replaces the North American Free Trade Agreement (NAFTA). It was signed by the leaders of the United States, Mexico, and Canada on November 30, 2018, and took effect on July 1, 2020.
The USMCA aims to increase trade and investment among the three countries, and includes provisions on a wide range of issues, including market access for goods and services, digital trade, intellectual property, labor and environmental standards, and dispute settlement. The agreement is designed to modernize the rules and regulations governing trade between the three countries, and to better reflect the realities of the 21st-century economy.
The USMCA is seen as a critical component of the economic relationship between the United States, Mexico, and Canada, and is expected to increase trade, investment, and job creation in all three countries. As a result of the USMCA, businesses working with nearshore manufacturing partners such as NovaLink are able to reap significant benefits from it.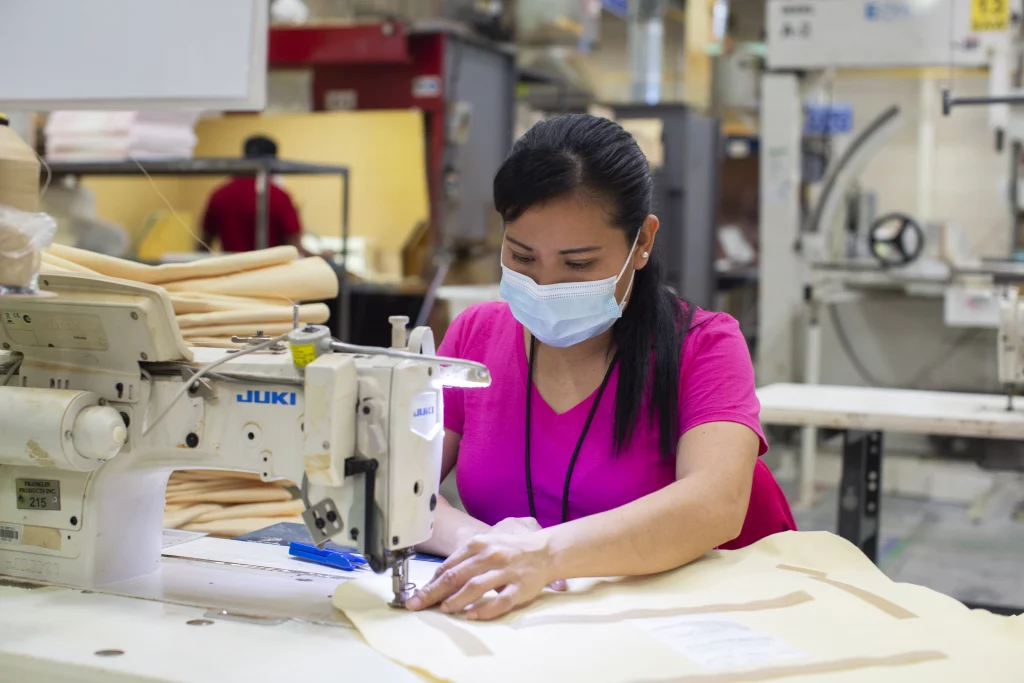 NovaLink Manufacturing Facility Video
NovaLink has released a new video highlighting the versatility of their manufacturing facility in Matamoros, Mexico. In this video, you will be able to see the factory and its associates in action. The video, which was filmed on the floor of the manufacturing facility, illustrates the variety of manufacturing operations and the wide range of skills represented by the workforce. As well as demonstrating NovaLink's commitment to first class manufacturing, the video also emphasizes its commitment to safety protocols for the health of its workers and clients.
Is it Cheaper to Manufacture in Mexico?
While manufacturing in China may provide some immediate cost advantages, it is generally more cost-effective to operate manufacturing operations in Mexico over the long term.

What is Nearshore Manufacturing?

The term nearshore manufacturing describes exactly what it implies: a resource that allows your company to conduct its manufacturing operations in another country that is close to your own. In the United States, it is either a shelter company in Canada, or a shelter company in Mexico, such as Novalink.
How to Reduce Manufacturing Costs
Increasing revenue and profits can be achieved by reducing manufacturing costs such as materials, direct and indirect labor, energy, and inventory. The following are examples of how manufacturing in Mexico can reduce costs.
Sourcing Materials

When manufacturing in Mexico, the number of materials you import may affect the amount of import/export duties that you will have to pay. Finding local sources for raw materials can help reduce the amount of duties that you have to pay later on your finished product.
USMCA Benefits

The USMCA is significant for many reasons, but the most important one is that you will experience financial savings. A reduction in tariffs between the nations, the encouragement of investments in industrial buildings in North America, and the opening of international markets are a few examples.
Utilize IMMEX

Manufacturing firms that use the IMMEX program save money on operations that firms that use manufacturing options in other nations, such as China, do not. The IMMEX program enables manufacturers to cut costs by exporting supplies and equipment to Mexico on a temporary duty-free basis, having them manufactured or assembled, and then re-sent to the United States for sale or distribution. Furthermore, the IMMEX program provides American manufacturers access to a big, skilled, and economical labor pool for their operations. Most importantly, IMMEX provides exemptions from the Value-Added Tax, or "VAT". All temporary imported equipment, tools, and materials used in production while in a manufacturing plant in Mexico are excluded from the entire 16 percent VAT tax under the IMMEX program.
Proximity to Your Market

It's critical to consider where your manufacturing operations are located. If you want to ship frequently into the United States, you'll want to be near the US/Mexico border or near a port of entry. This will help reduce costs with transportation and supply chains which are problematic in China.
Explore Other Resources
Please explore these other useful resources to better understand NovaLink Mexico manufacturing:
Are You Ready to Begin Manufacturing in Mexico? Contact Us for a Free Consultation