Contract Manufacturing in Mexico
NovaLink has 30 years experience in Contract Manufacturing in Mexico. We make production in Mexico an easy and seamless solution.
Contract Manufacturing in Mexico Means Quality
NovaLink has 30 years experience in Contract Manufacturing in Mexico; contract Manufacturing in Mexico does not have to be difficult; we make Mexico manufacturing an easy and seamless solution. NovaLink has established itself as a world-class example of how nearshore companies produce high-quality manufactured goods in many of the growing manufacturing industries in Mexico.
NovaLink's near-shore shelter manufacturing services are the ideal solution for all companies looking to reduce costs associated with manufacturing from large, blue-chip corporations with brand name labels to the small and medium-sized companies that have limited financial and human resources to effect a near-shore or full service manufacturing operations.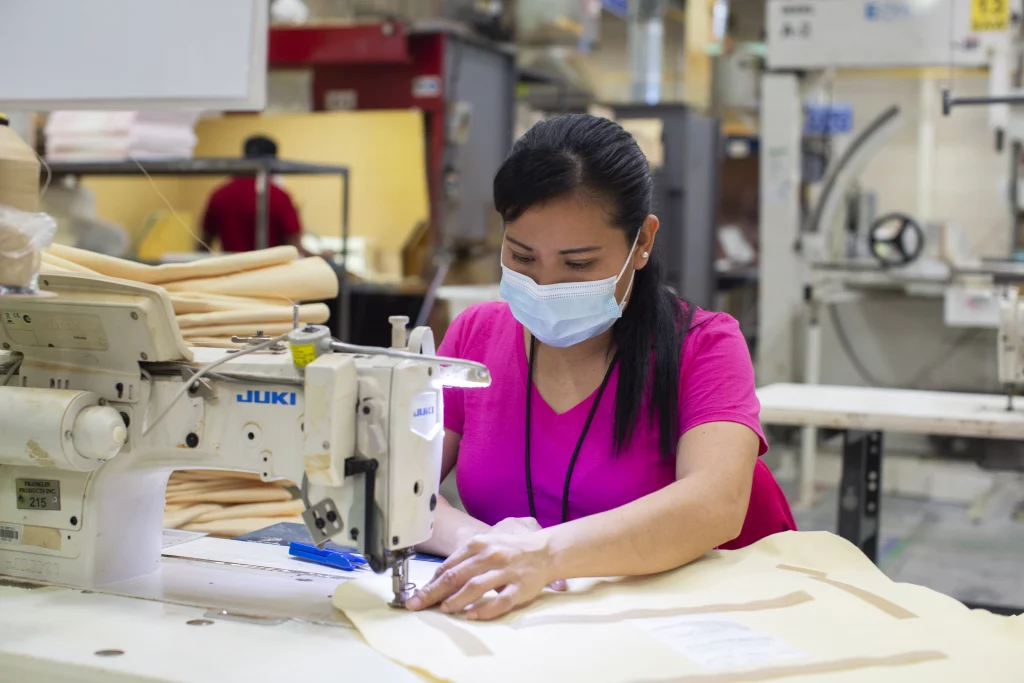 NovaLink Manufacturing Facility Video
NovaLink has released a new video highlighting the versatility of their manufacturing facility in Matamoros, Mexico. In this video, you will be able to see the factory and its associates in action. The video, which was filmed on the floor of the manufacturing facility, illustrates the variety of manufacturing operations and the wide range of skills represented by the workforce. As well as demonstrating NovaLink's commitment to first class manufacturing, the video also emphasizes its commitment to safety protocols for the health of its workers and clients.
---
Advantages of Manufacturing in Mexico
There are many reasons why Manufacturing in Mexico vs China is simply the better solution: Mexico manufacturing represents the best of both worlds for manufacturing companies who seek to increase quality and production while reducing costs.
What is Full Package Manufacturing?
A good full package manufacturing partner should have the basics: skilled labor, equipment, ample factory floor space and most importantly, the experience to produce quality textile products, ensuring any Mexican clothing manufacturing project is a success. At a minimum the full package manufacturing partner should also offer the following skills and processes.
Maquiladora in Mexico FAQ's
The IMMEX program is a manufacturing solution created in the 1960's to utilize preferential tariff agreements between the U.S. and Mexico & to encourage foreign investment in that country. The IMMEX program is an acronym in Spanish for "Manufacturing, Maquila and Export Services Industries Program" (Industría Manufacturera Maquiladora y de Servicio de Exportación).
Explore Other Resources
Please explore these other useful resources to better understand NovaLink contract manufacturing:
Are You Ready to Begin Manufacturing in Mexico? Contact Us for a Free Consultation